By Geeta K
March 14, 2022, Day 1: Majuli, the largest river island in the world.
We got on a plane from Bangalore and Landed at Jorhat Airport in Assam. Reached Nimati Ghat by Taxi. Airport to Nimati ghat is about 1.5 hrs. Ferry transfer from Nimati to Kamalabhari runs until 4 pm every day every one hour. One can buy a Ferry ticket at the counter for Rs 15 per head. There is also an option to buy an online ticket which is https://www.asiwt.in/. it will take about an hour to reach Kamalabhari port. There are shared taxis from Kamalabari ferry ghat to reach wherever your homestays/ hotel is.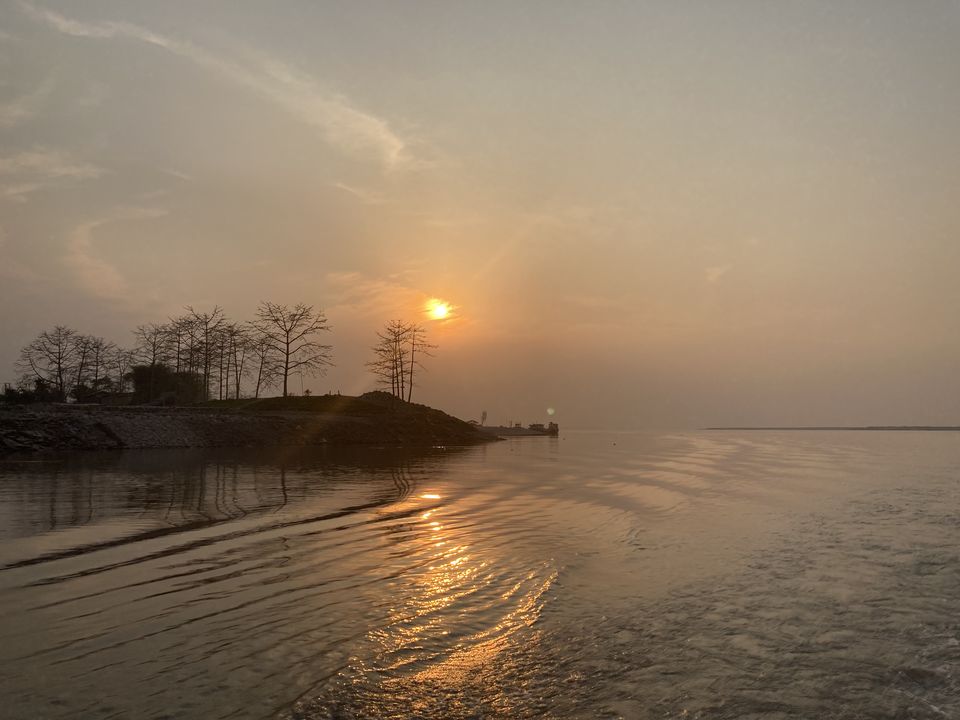 March 15, 2022: Day 2: Sightseeing Majuli
Majuli is the biggest river island in the world, situated in the Mighty Brahmaputra River, Assam, and also the first island district of the country. It is the world's largest river island and it attracts tourists from all over the world.
We got bikes for rent to go around the village. Dakshinpath Satra and Salmora Goan riverside view where handmade pottery is being made and supply them to various villages inhabited by Mising community apart from Assamese villages through river trade. Historians agree that the craft was introduced during the reign of the Ahom kings.
There are not many restaurants around, but there are many shops where you can buy snacks- Biscuits and drinks. Enjoy the biking on empty quiet roads and fresh air witnessing amazing Lush Green Landscapes and Lovely Shimul flowering trees all along the road.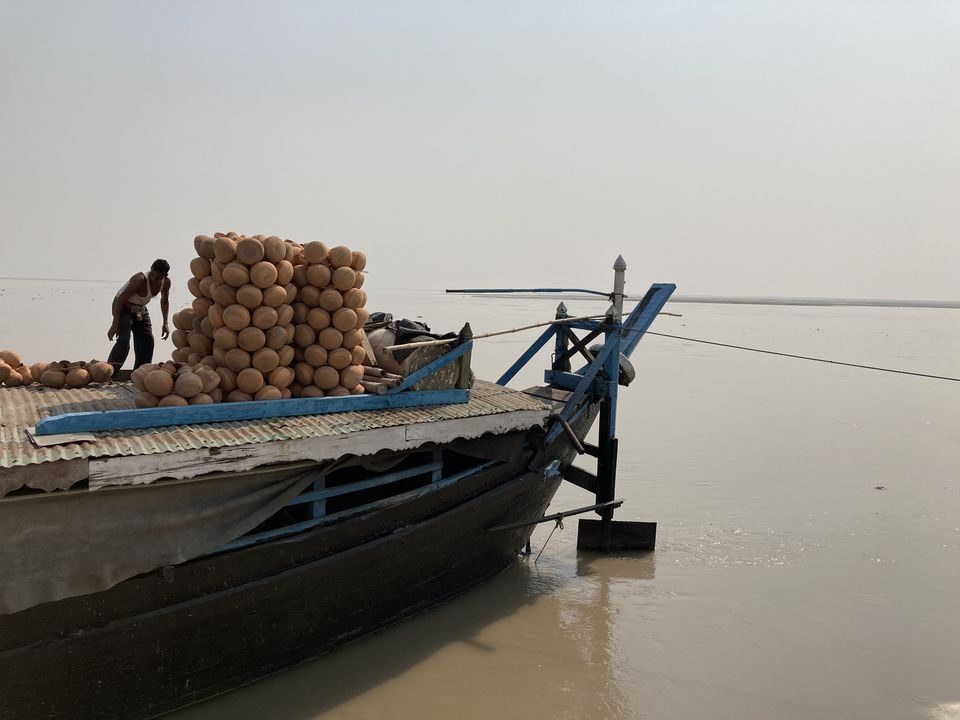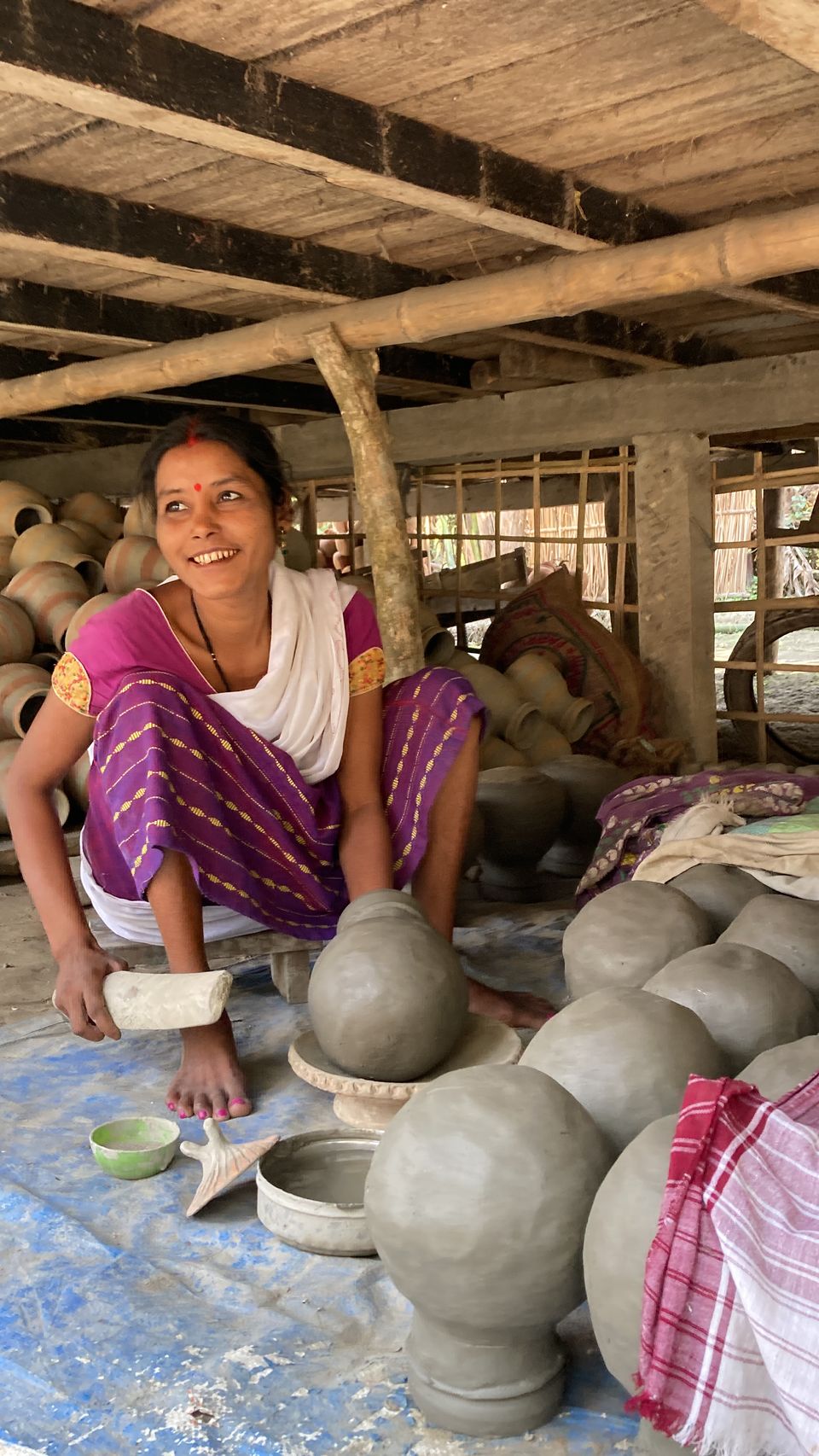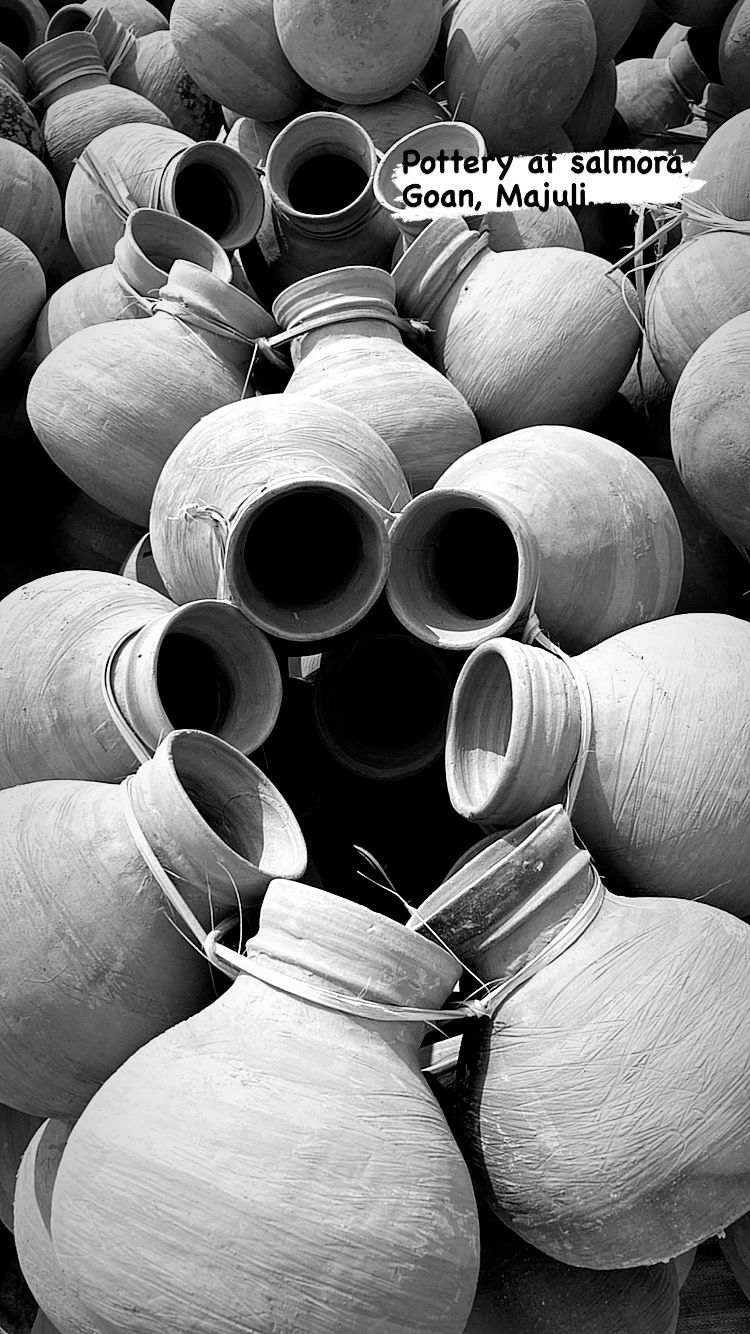 Satras are monastic institutions of the neo-Vaishnavite tradition that serve as socio-religious and cultural centers in Assam. An integral part of Assamese life and culture, Satra are repositories of the ancient religious philosophy and artistic expressions attached to it. Dakshinapath Satra is the main place where Raasleela, the National Festivals of Assam is celebrated.
We started our journey towards Kaziranga the same evening around 6 pm.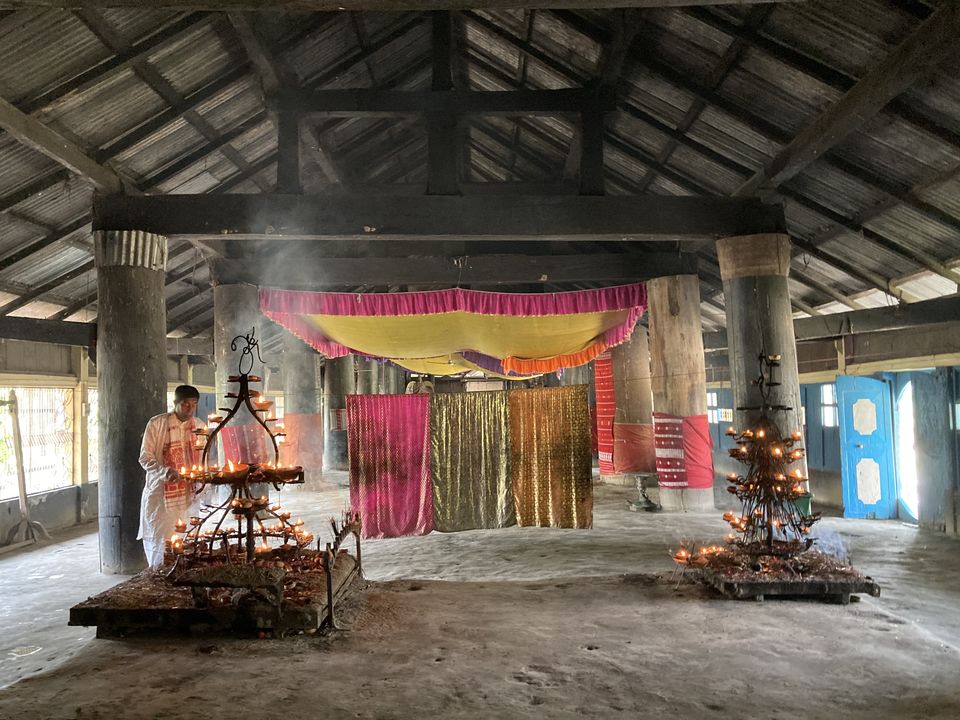 March 16, 2022: Day 3: Elephant safari by 6.30 AM from Bagori range. Breakfast at Kaziranga. Relax and Souvinier shopping, Lunch, and one more round of Jeep safari. Honestly, Jeep safari is a waste of money especially if you traveling in March. it was too dusty and stubble burning happens around this time. So there is no way you can expect to sight Tigers. You shall find many Rhinos and Elephants up and close.
Stay at Mukti Maison De Invites – They do arrange safaris as well. Food and coffee are served with extra charges.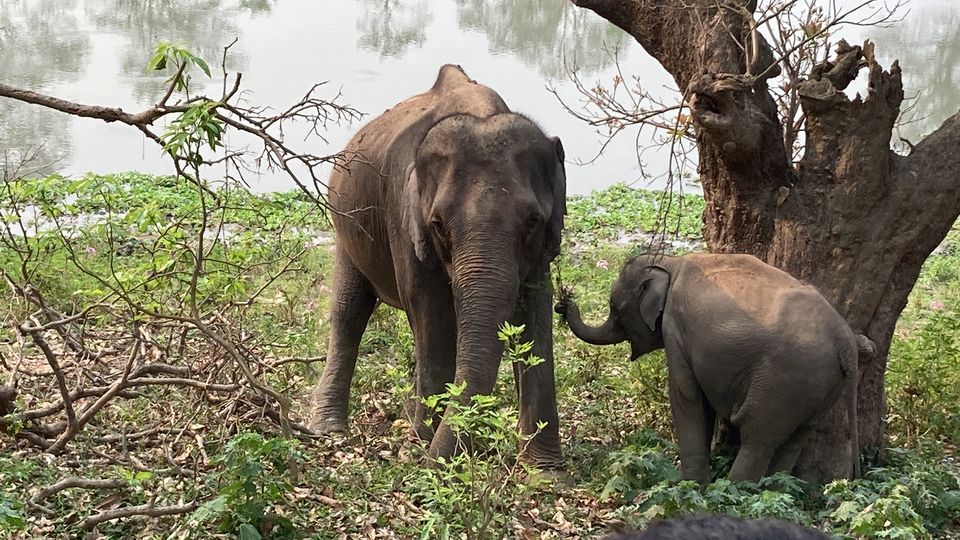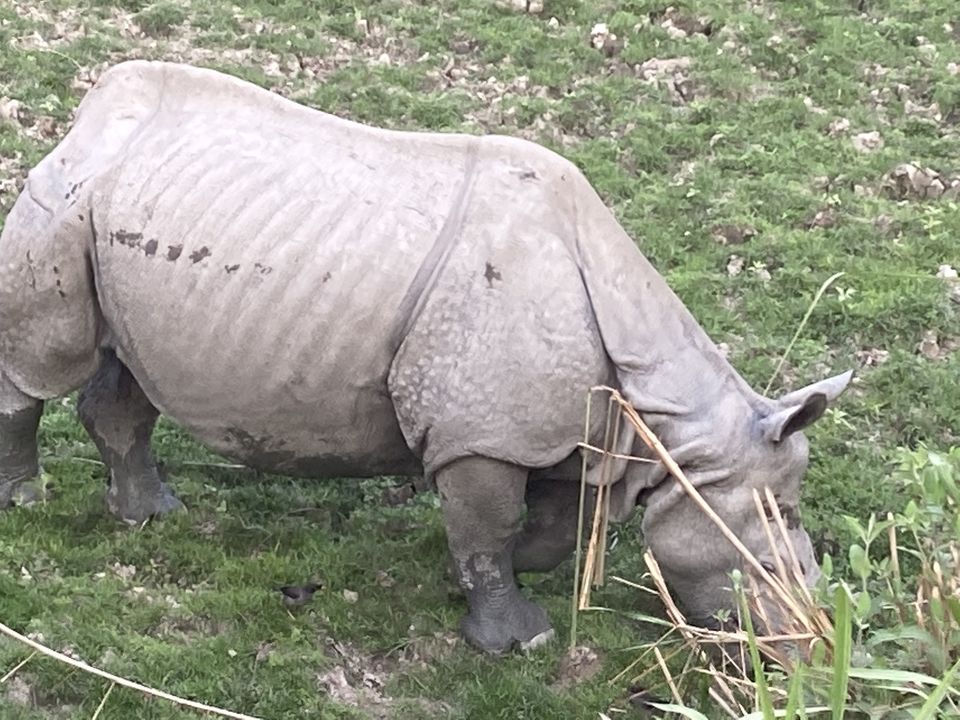 March 17, Day 4: Kaziranga to Shillong
Started at about 7 Am and reached Shillong around 2.30 PM with stops for a few viewpoints, lunch, and tea.
Shillong has narrow roads with steep slopes. Hence mind the traffic jams if you have an onward journey scheduled. Spent the evening shopping at the police bazaar, a few cafes hopping, and visited a Gurudwara. on our way.
Stay at Cassiopeia Guest House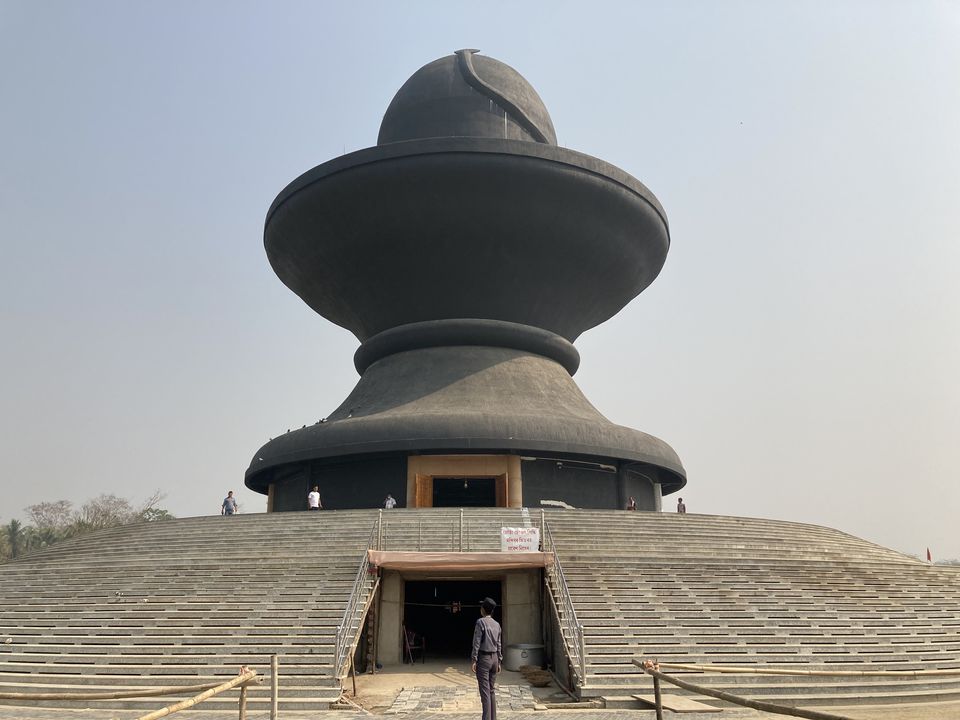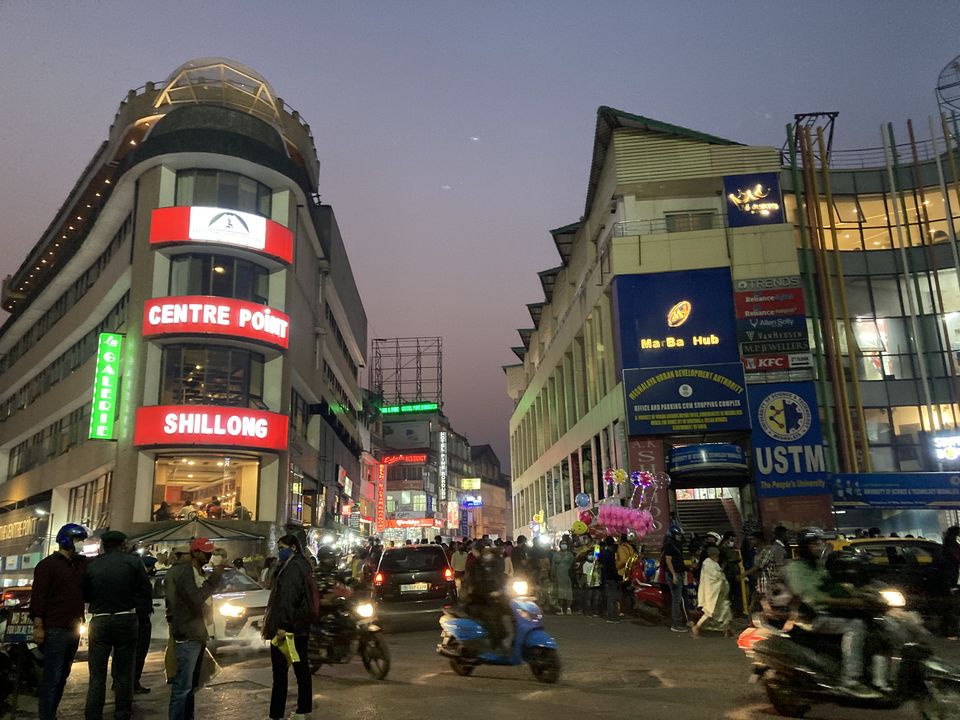 March 18, Day 5: Shillong to Tyrna, Nongriat village where we start our trek to the Double-decker root bridge.
We reached there by 11 Am and started trekking at an easy pace. There are 3500 steps to get to Double- Decker living root bridge. Carry a lot of water along. There are shops with snacks, juice, and water available on the way down. you need to cross two hanging bridges and climb up and down to reach this place. The place is relaxing with a water pond. Eat Maggi ad relax a while. There are also Rainbow falls for which we had to climb another one-hour trek. however, we could not do it. After that trek, we stayed in Sohra( Cheerapunji)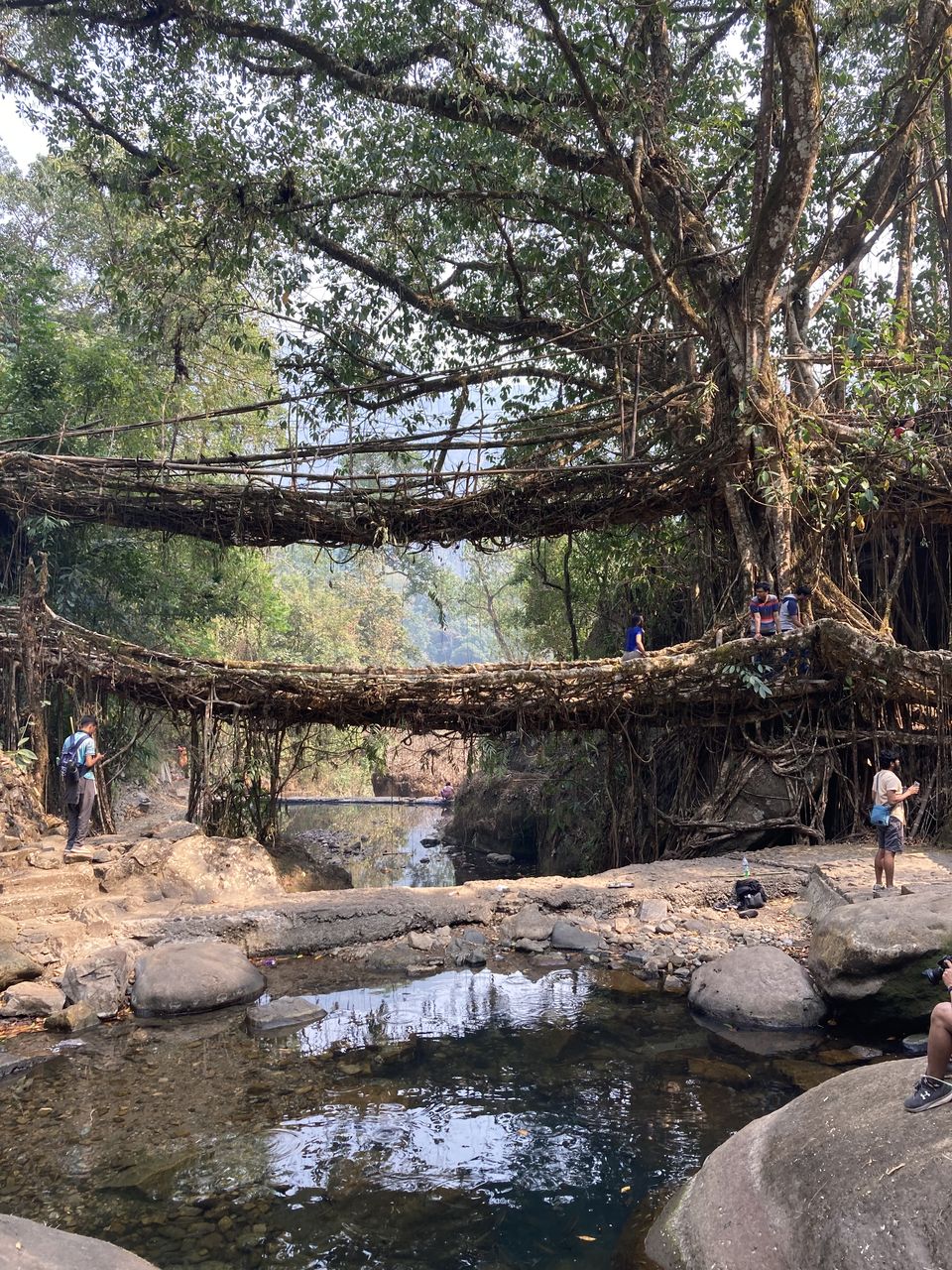 March 19, Day 6: At Sohra(Cheerapunji), Visited the caves of Mowsmai, Arwah, and the waterfall. Seven sisters, Nokhalikai were not that great at this point in time because of summer. But, Dainthlen still had waterfalls and we got to see an amazing sunset. The orange root is the only vegetarian restaurant in Sohra which mostly is crowded with tourists. The food is good with many veg options – north and south Indians thalis.
Stay at: Stay Awhile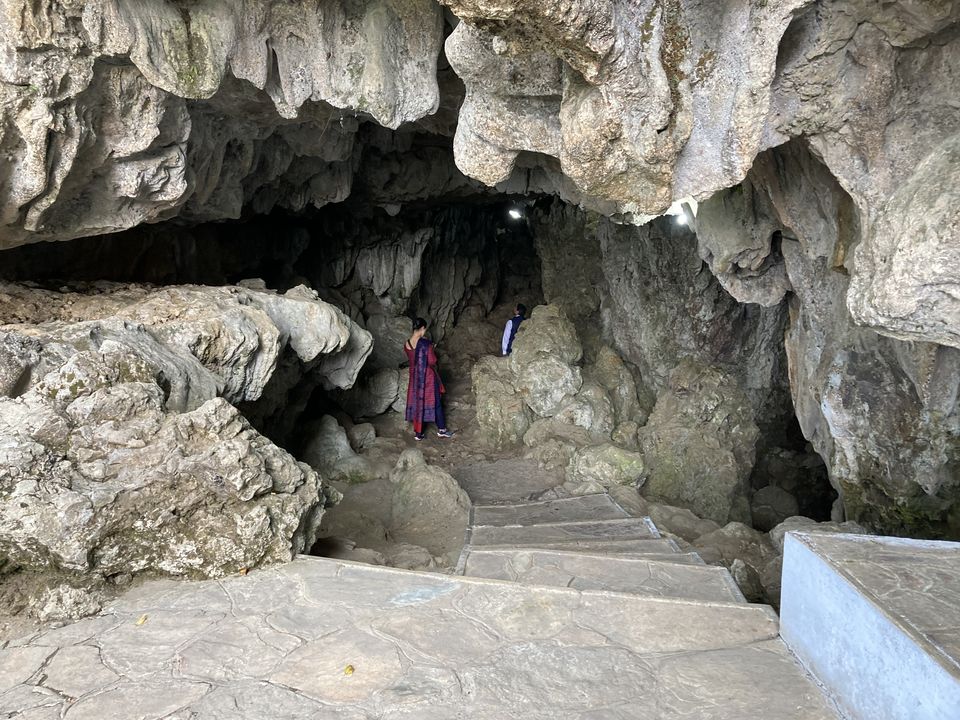 March 20, Day 7 : Sohra to Snongpdang
Towards Shnongpdeng, on the way, we stopped by Mawlynnong village which is Asia's cleanest village. Also stopped by India- Bangladesh border. Took photos at the border fencing.
Reaching Shnongpdang we had booked out tents by the river. we also did a kayak before it got dark. slept in the tent by the river. The cost per head is about 1k, dinner included. we just have to carry one bag to change clothes for the night. rest of your bags to be left in the car. Water is crystal clear, and certain activities are available like zip-lining, Kayak, etc. Morning is peaceful.
Tip: Carry your own torch or mobile as there are no lights to walk around. Mobile charging is tough to keep your power bank is fully charged.
Stay – Camping with Brightstar camp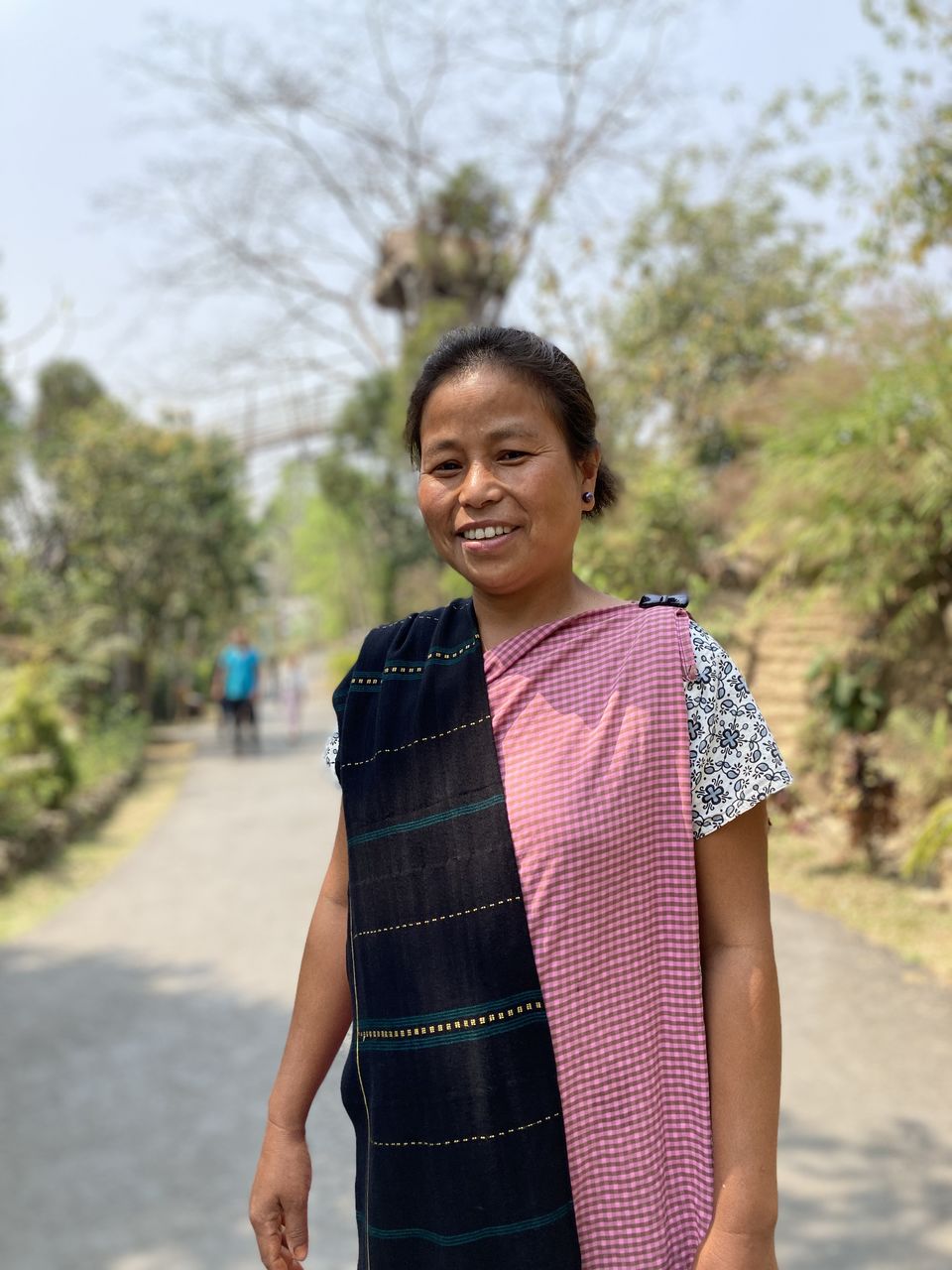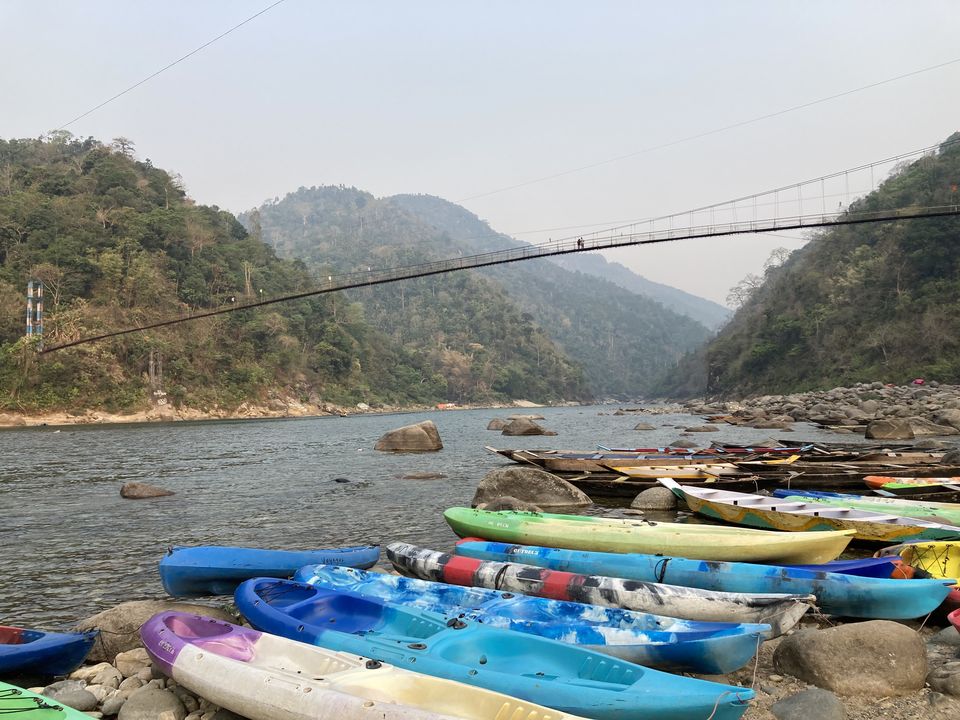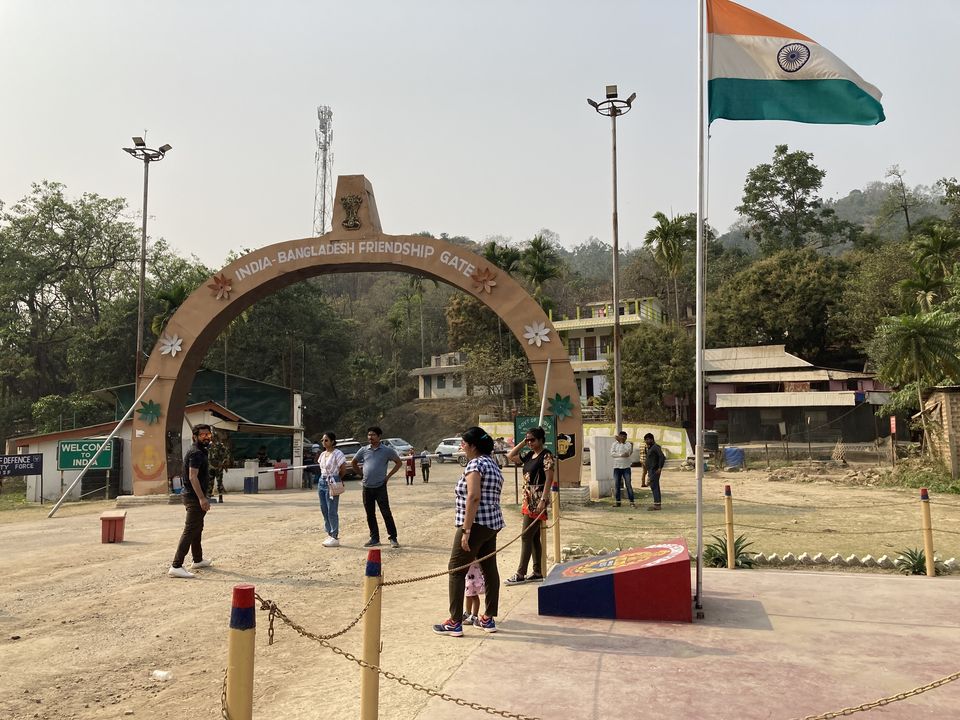 March 21, Day 8: Wake up and start going towards Jowai. Jaintia hills.
Khrang Suri falls and Phe-Phe falls are the best that happened to us on this whole trip. They both are awesome. Spend time under the waterfall. Khrang Suri is beautiful to swim around. Phe-Phe falls is amazing. it was all for us. none other than us were seen in this place. Need to cross a river and walk to another side to get down to the waterfall. crossing the river is 100 per head up and down. Walk after crossing the river is very interesting. you will see Green wide landscapes with water ponds on the way. Temporary wooden stairs will lead you to the waterfall. Its beauty. Eat and Stay at Jowai
Krangshuri Falls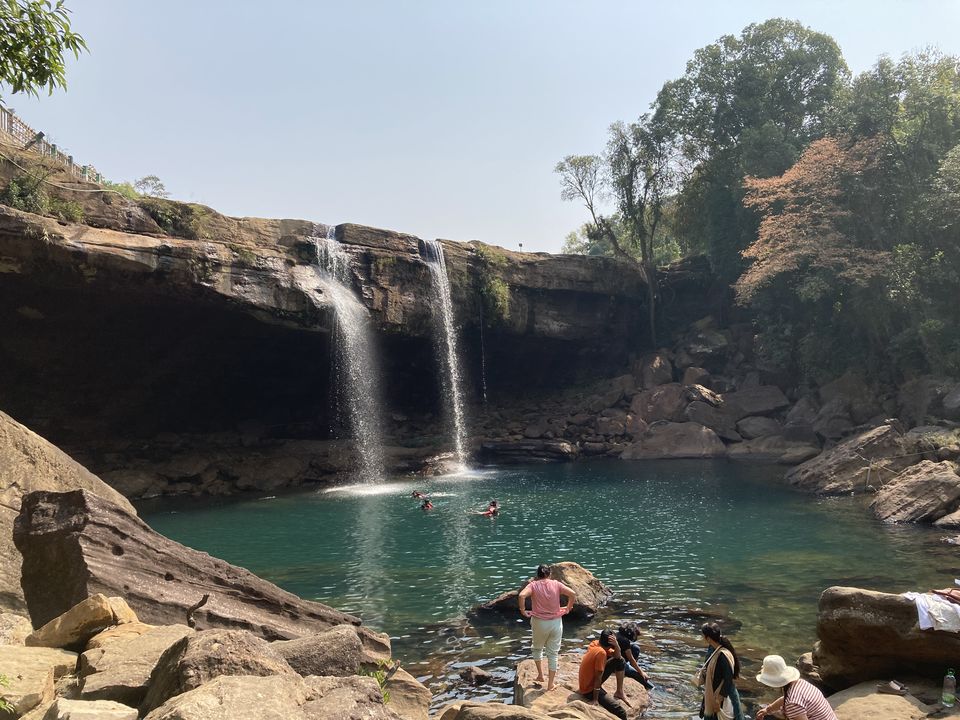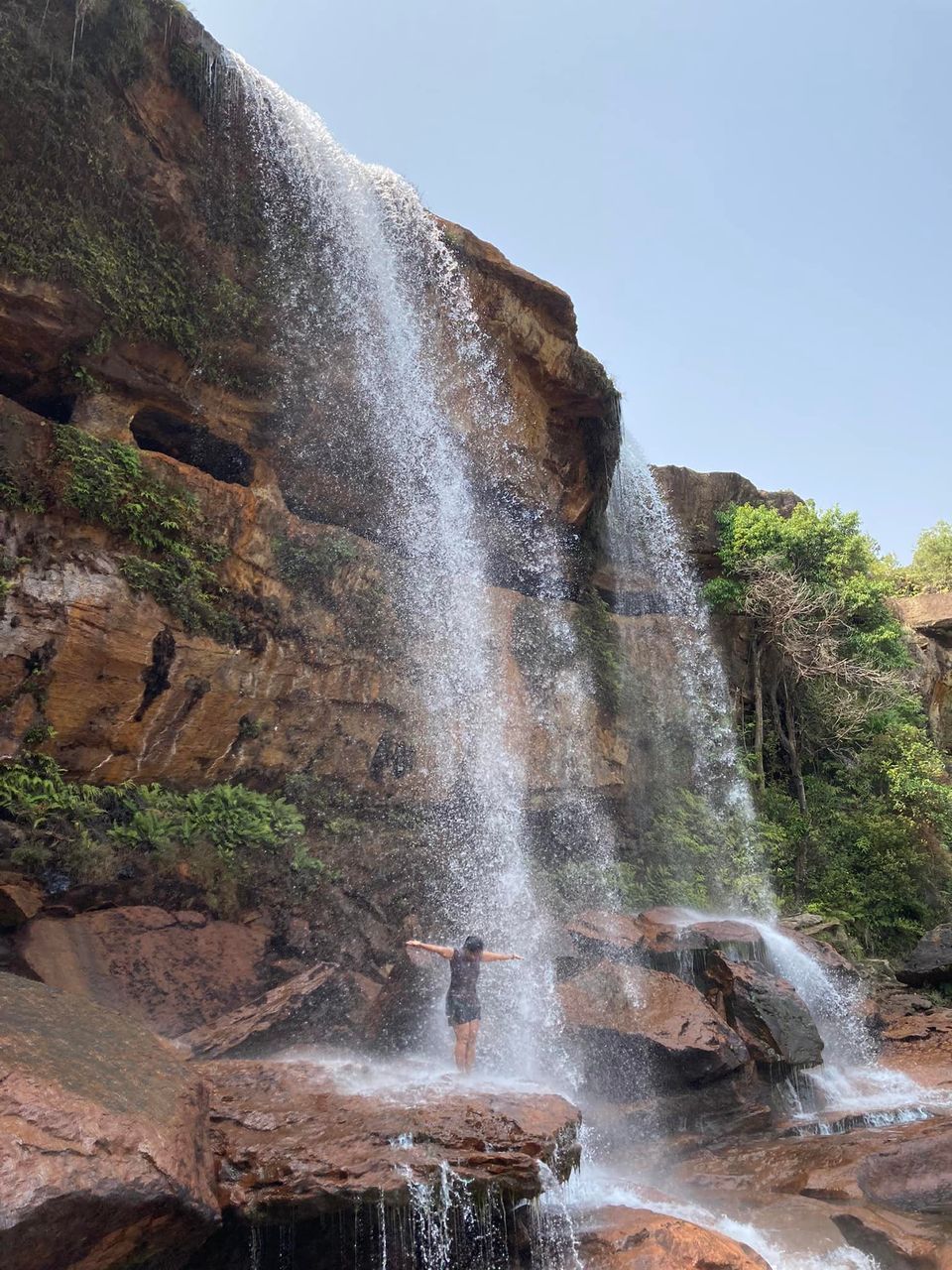 March 22, Day 9: From Jowai to Shillong. On the way stop by Laitlum canyon which is 20 km from Smit perched atop the East Khasi Hills of Shillong They are amazing hills to trek down. We dint have much time. sine we had a flight to catch Kolkata. We did spend a couple of hours here at Lailtlum. Reach Shillong Airport and off to Kolkata. ( go to your next destination)
Stay in Jowai: Amaara Home stay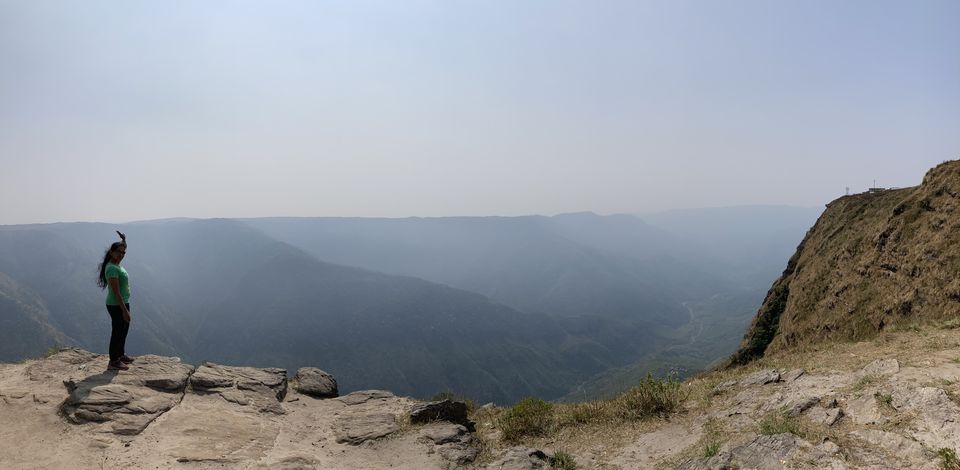 The route followed:
Land in Jorhat- Ferry to Majuli- drive to Kaziranga- drive to Shillong, Nongriat- Tyrna- Sohra- Snongpedang camping- Jowai for Krang Suri and Phe-Phe waterfalls- drive back to Shillong- On the way stop by Laitlum canyons.
Cost: Shared Innova Taxi from Majuli- Kaziranga- Shillong- Tyrna-Nongriat-Sohra-Snongpedeng- Dawki- Jowai-Back to Shillong. all including Food, Stay and transport put together per head: 23K
Hope you find this itinerary useful when you visit Northeast – Assam, and Meghalaya Good luck and enjoy. Like, share, and follow for updates. thank you.
-GK.
.